A Timeline for Water Damage
6/12/2018 (Permalink)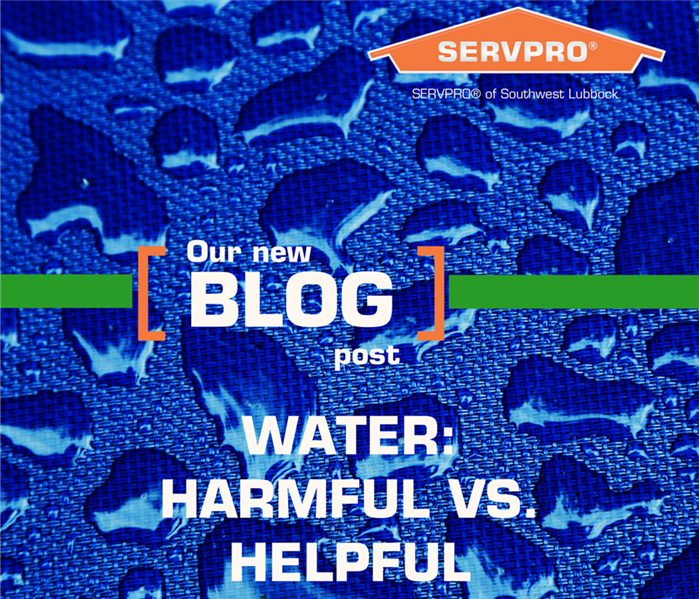 A Timeline for Water Damage
Whether it's flooding or appliance malfunction, we know how damaging high amounts of water can be to our homes. But what really happens when water decides to invite itself in? Here's a timeline for what effects water has on our belongings.
Within Minutes
Water quickly spreads throughout your property, saturating everything in its path.
Photographs, books, and other paper goods start to swell and warp.
Hours 1 - 24:
Drywall begins to swell and break down.
Furniture begins to swell and crack.
A musty odor appears.
48 Hours to 1 Week:
Mold and mildew may grow and spread.
Furniture warps and shows signs of mold.
Wood flooring swells and warps
More Than 1 Week:
Restoration time and cost increase dramatically; replacing contaminated materials and structural rebuilding may be extensive.
But SERVPRO ® of Southwest Lubbock is faster than any disaster, whether it's been three seconds or three days we will work to make your house feel like home again. For more information about the effects of water visit www.SERVPROsouthwestlubbock.com.