How to Prepare Your Home for the Winter
10/16/2017 (Permalink)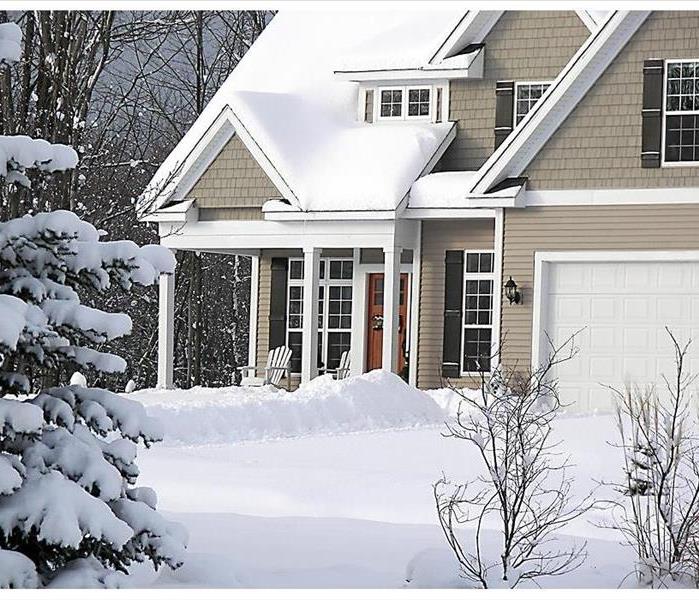 The leaves are falling, the wind is blowing, and winter is whispering "I'm coming." It is important to be ready for the cold winds and snowy days. Read this list to make yourself and your home cozy and ready for the cold.
If the sidewalk is snowy, wear boots and walk carefully to prevent slips and injuries.
Wear thick socks and long sleeves inside your For extra warmth, buy cheap tights and wear before putting on pants.
Drive only if it is necessary. If you must drive, do it during the day and don't travel by yourself.
Make sure your tires have enough tread.
Have a winter-kit (blanket, gloves, salt to melt snow, first aid kit, flashlight and phone chargers) ready in your car in case an unexpected event happens.
Check your home's exterior doors for cold air leaks. Do this from inside the house. Seal doors by installing foam or felt weather stripping inside the door frame.
Look for damaged or missing pieces of your roof that may leak during winter's storms or from melting snow.
Clean the gutters, water can back up against the house and damage roofing.
Turn on exterior faucets to prevent pipes from bursting.
If you have a fireplace, keep the flue closed when you're not using it.
Lower the hot water temperature.
Set fan blades to move clockwise in winter.
Make sure your furniture isn't blocking your home's heating vents.
Winter can become a dangerous season if you are not careful and prepared for it. If you follow these easy steps we assure you will be able to enjoy this season and have fun playing in the snow. Don't forget to have hot chocolate, blankets, and gather with your family to keep the warmth flowing in your home.