How to Prevent Mold from Growing in your Home
10/10/2017 (Permalink)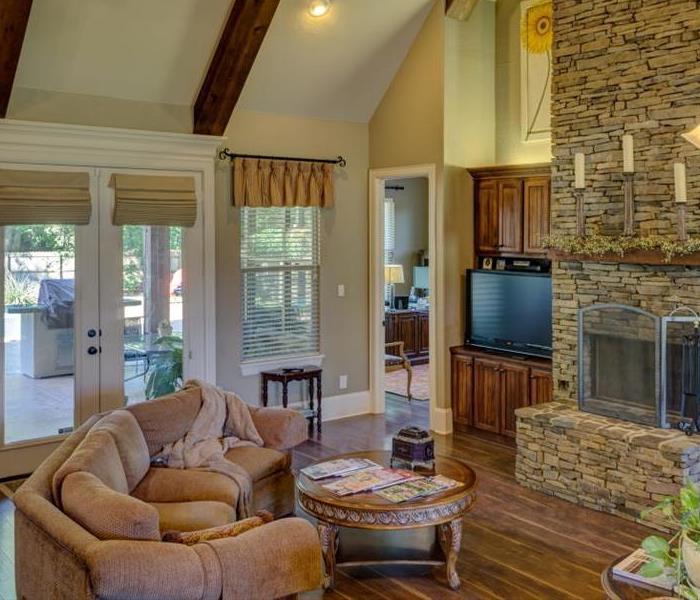 Mold is a nightmare for anyone who has ever had it in their household. It is disgusting and makes you cringe with only the thought of it. Despite there being good mold, most people don't want any mold at their place. Houses contain plenty of organic materials for mold to feed off such as wood, drywall, carpet, food, paper, wallpaper, paint, fabrics, cotton, books, leather, furniture, dust, ceiling tiles, inside air conditioners and almost any other organic material. Moisture is another thing that makes mold grow, but this can be controlled by keeping the moisture in your house low. If something in your home is wet for more than 24 hours you run the risk of mold starting to appear. Here are some steps to prevent mold from growing in your house.
Identify problem areas in your home like condensation in windows, water stain on ceilings, leaks, areas that flood, etc.
Install mold-resistant products like mold-resistant drywall or mold-resistant Sheetrock.
Dry wet areas immediately, even a spill on the carpet should be dried within 24 to 48 hours.
Don't leave wet clothes in the washing machine.
Vent appliances that produce moisture — clothes dryers, stoves — to the outside.
Make sure AC units and dehumidifiers are not producing moisture by checking and cleaning them periodically.
Keep indoor humidity between 30 and 60 percent.
Have your roof gutters cleaned regularly and inspected for damage.
Keep an eye out for water stains after storms that may indicate a leak.
Open doors between rooms, move furniture away from walls, and open closets that may be colder than the rooms they're in.
Let fresh air in to reduce moisture.
Indoor plants. Add a bit of Taheebo tea to the water you give to your houseplants. The oil of this tree helps delay mold growth in plant soil.
Remember to vacuum and clean often to reduce dirt and prevent mold from living in your house. It has been found that 80% of mold grows on dust. Once mold has begun to grow it's not enough to just take away the mold's moisture source. Mold that runs out of moisture can lie dormant for a long time without dying. So, if you already have mold growth in your home make sure to act fast and remove it immediately. Follow the steps above to ensure a mold-free household.