Explore Décor: 5 Ways to Spruce Up Your Yard
7/27/2017 (Permalink)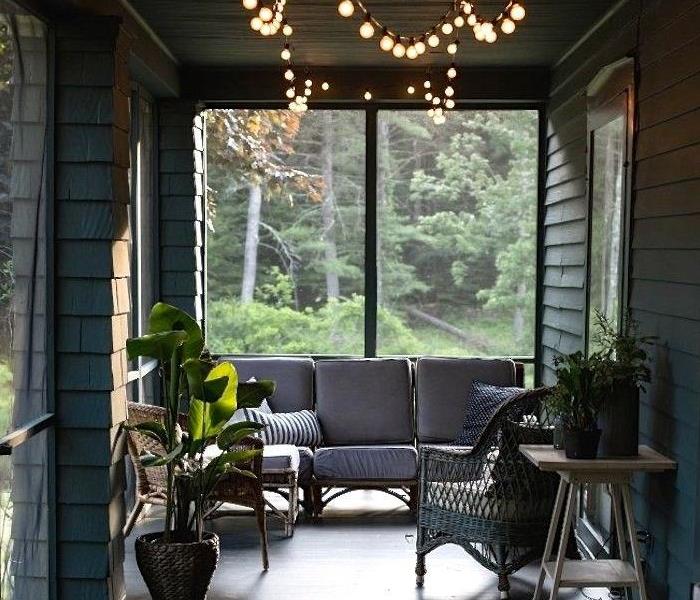 It's easy to remember to decorate your yard around Christmas time, but during other times of the year we often neglect our outdoor spaces. Take these 5 tips to add some flare outside of your home during the warm months without breaking the bank!
String Lights
While we love the colorful ones during Christmastime, basic string lights are an affordable way to brighten up your yard and give it a cozy feel all year round. Let them drape down from outdoor ceilings and railings, wrap them around trees, or hang them from walls to turn your space into a captivating oasis.
Old Toys
Take old toys your children don't play with anymore, like a wagon, to use as a base for your plants! Get creative with items that are just sitting in your garage collecting dust. Have an old tire laying around? Hang it from a tree like a tire swing, but beautify it by planting flowers inside!
Wine
Yes, we said wine. Use wine bottles that you've finished in place of tiki torches! Spread them out around your yard to create a dreamy atmosphere during the summer months.
Rocking Chairs
Add a little flare to your front porch by adding a rocking chair! It doesn't have to be new – find one at a garage sale! Give it a fresh coat of paint if needed, and you have yourself an endearing little porch setup. Add a plaid blanket to take away the chill during the fall and you've taken your summer décor straight to pumpkin season!
Lounging
Yard furniture can often be expensive and can get damaged quickly in the outdoor elements. Instead of spending your hard-earned money on brand new expensive furniture – utilize what you have! Add cheap hammocks and metal chairs to create cozy nooks for eating, entertaining, relaxing, and more! Have old furniture that's been the victim of rain or other weather? Contact SERVPRO® of Southwest Lubbock to see what we can do about getting them back to usable condition again!
Decorating your space doesn't have to be expensive, and it shouldn't be. Take these 5 tips and turn your lawns, patio, and porches into more than just grass and walkways. You'll have an enviable place in no time!