Removing Water after Prolonged Damage in Your West Texas Homes
7/28/2020 (Permalink)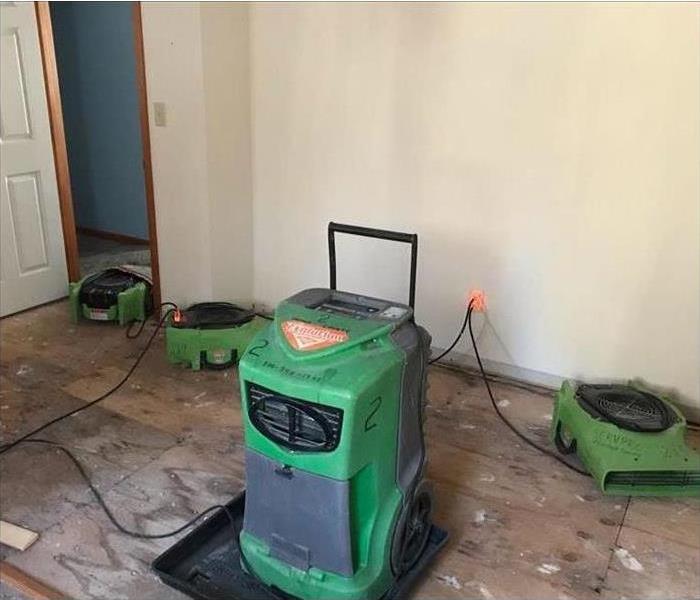 Some of the damages that could occur if you prolong your water damage.
Returning to your West Texas home after a week away on vacation can be refreshing unless you happen to return to water loss damages that have persisted unnoticed for days on end. Situations like a water heater rupturing could expose your flooring and walls to standing water, and the longer the problem goes unchallenged, the farther this water can migrate from the initial damage point and the more structural damage that can result.
Our SERVPRO of Southwest Lubbock professionals have several strategies to begin water removal in west Texas homes, despite the weakened structural elements. With a broad inventory of recovery tools and equipment, we can choose the best machine for the circumstances to remove standing water from wherever it exists. After several days, water removal techniques must go beyond addressing surface water and removing moisture from installed materials as well.
Surface Water Extraction
One of the first obstacles for our responding technicians is removing the standing water on the surface of materials like the flooring. While it is likely absorption has already begun, our SERVPRO team cannot get accurate readings on moisture content without removing excess water first. We can utilize multiple tools for this undertaking, but it is often most efficiently accomplished with a combination of electric submersible pumps and wet vacuums.
Drying Mats
Focused drying efforts for materials like concrete and hardwood flooring involve a controlled draw of trapped moisture. Over-drying or removing water too quickly can damage the material when it can get preserved, so we continually monitor the moisture removal process to ensure it does not exceed the established moisture goal baseline.
Controlled Demolition
After a water loss incident goes unnoticed for several days, structural elements can become too weak to protect and preserve. Mold growth could also exist. Our in-house contractors can remove damaged portions of flooring and wall systems too damaged to leave installed.
There are many effective strategies to address saturated materials in your home after prolonged exposure to standing water. Give our SERVPRO of North Orange County team a call anytime we can help at (806) 780-6311.