My Lubbock or west Texas Home Has Flood Damage After a Storm. What Should I Do?
7/6/2020 (Permalink)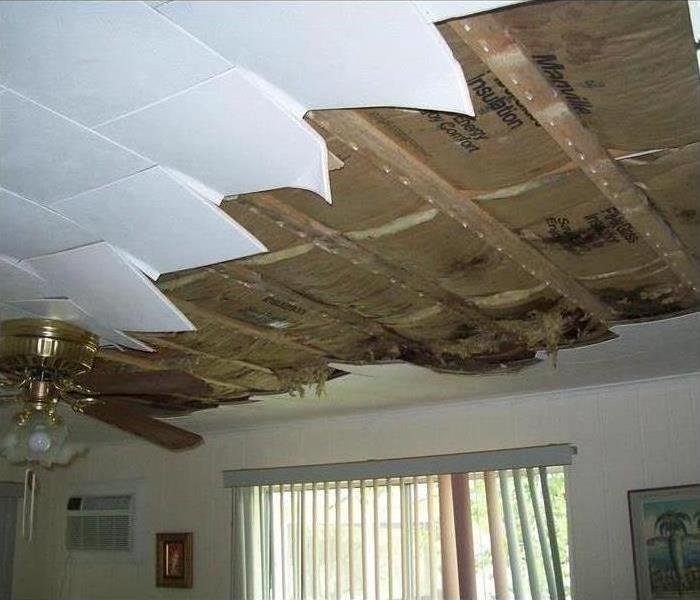 Call SERVPRO® of Southwest Lubbock to Handle the Storm Flood Damage in Your Lubbock Residence
Precipitation is essential since it either directly or indirectly provides the water we consume. However, at times, storms occur, and the heavy rain that accompanies them often leads to flooding. If your Lubbock or west Texas residence is flooded, it is critical to hire professionals from SERVPRO® of Southwest Lubbock because we can restore it to its preloss condition.
What kind of damage can flooding inflict on my property?
The flood damage in your Lubbock or west Texas residence could include roof damage and knocked down doors and windows. Floodwater can also cause secondary damage, which may range from the development of mold on the walls to the weakening of the foundation. Floodwaters can carry debris of every type, silt, sand, sewage, and chemicals. The good news is that we can mitigate and reverse the primary damage, while the secondary damage could be avoided altogether.
Why choose SERVPRO® of Southwest Lubbock restoration services?
Restoring your property after floods have deluged your household requires a certain level of professionalism. Professionalism can only be attained through numerous years of experience in the restoration field. Our goal is to ensure that you get high-quality restoration services. With our around the clock services, we can make sure that you get the help you deserve from our highly trained experts.

As the restoration company in the highest rungs of service provision, we pride ourselves in the expertise and experience we have. Our technicians' endeavor to make sure that the property you treasure is back to its tip-top condition. We use state of the art technology to ascertain that a building is fully dry, and everything is okay before the homeowner moves back in.
What does storm flood damage restoration involve?
To restore your home after flood damage, we can do the following:

• Property inspection
• Debris removal
• Water extraction
• Drying
• Disinfection
• Deodorization

For effective restoration, we remove and replace contaminated carpets and other porous materials. Our team uses powerful pumps to remove as much water as possible and drying equipment like air movers and dehumidifiers to eliminate the moisture.

We regularly take both moisture and humidity readings throughout the restoration process to get the drying effectiveness. We can use inspection cameras and borescopes to investigate cavities and check if there is any contamination. SERVPRO® of Southwest Lubbock technicians use this equipment in telecommunication chases and any other cavities that can be costly to repair if demolished.

As soon as you notice the flooding, call SERVPRO® of Southwest Lubbock at (806) 780-6311. Irrespective of the time, we can assist you and make it "Like it never even happened."