Is Your Home Prepared for that Other Kind of Water Damage? FLOODING
6/22/2020 (Permalink)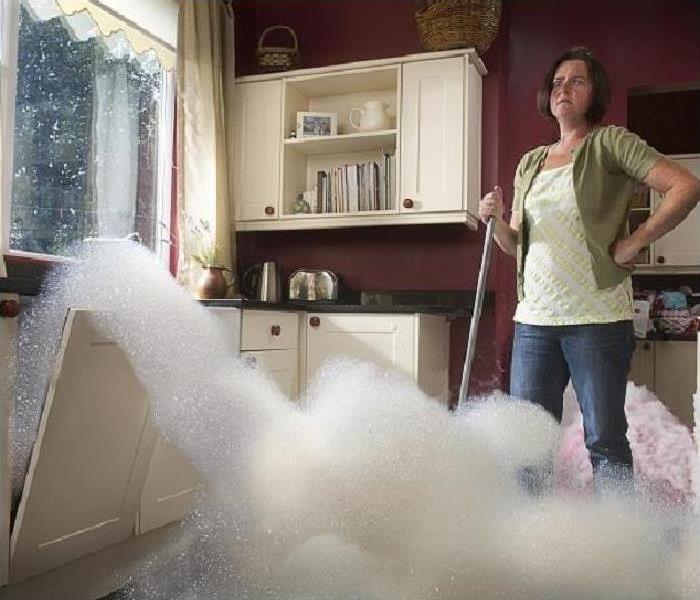 Call SERVPRO® of Southwest Lubbock to mitigate your water damaged west Texas home. Let the professionals take care of the work for you.
Extreme Water Level Preparation in west Texas Needs to Include a Reliable Restoration Company
Flooding in west Texas can happen when you least expect it, from advancing groundwater to a broken water main or ruptured pipe. Despite your best efforts, a rise in water levels in your home can pose a danger to you and your family. Once it is safe to reenter your home, you should invite a professional cleanup crew to help you assess the damage. Expert advice can save you months of complications and delays in getting life back to normal.
For Lubbock residents, water damage cleanup is a job for our SERVPRO® team. Our technical expertise reflects the efficiency with which we survey your home and prioritize cleanup activities. A deficient cleanup job can set the stage for more problems, so we do our best to avoid further complications.
What does a water cleanup company do?
At SERVPRO® of Southwest Lubbock, we take a multi-pronged approach to the cleanup of your home. Besides removing badly damaged items such as upholstered sofas and carpets, we also inspect your structure. If water is soaking and weakening your drywall or is collecting behind your walls, our team can detect and remove it. Some of the equipment we employ for the extraction includes-
Drying mats
Truck-mounted pumps
Mops and squeegees
Towels and Buckets
Let SERVPRO® of Southwest Lubbock help you in your time of need. Call us at (806) 780-6311 and let us leave your Lubbock or west Texas home "Like it never even happened."